Posted by
wendy

| Posted in knit | Posted on 04-04-2008
We planned to go to Raman tonight, but I didn't get home until 9:00pm.
Since the weather is kind of nice tonight, we just decided to walk to downtown to Olio. It's a nice little restaurant with lovely food.
As we were walking home after dinner, I saw this.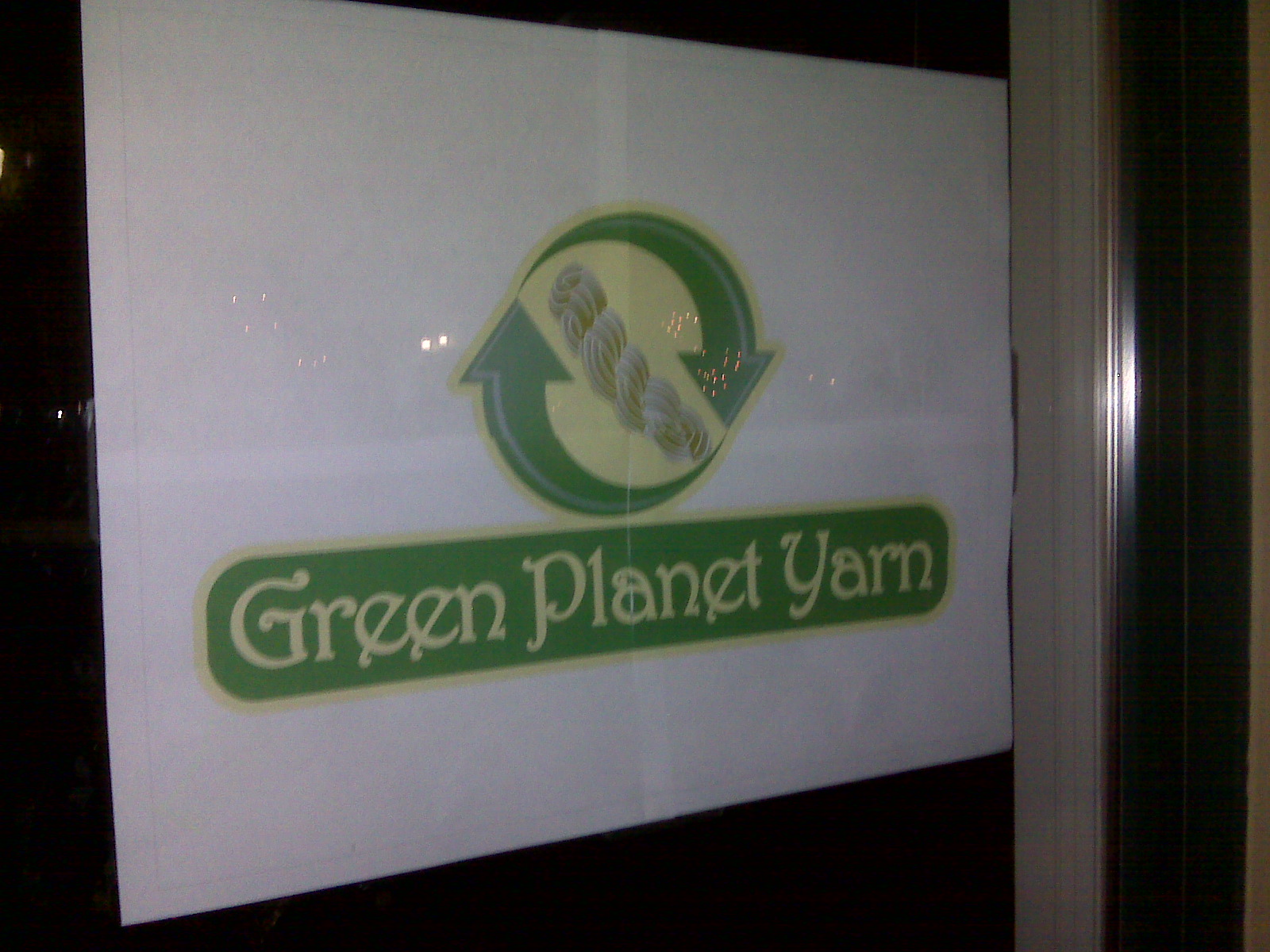 That's right ladies and gentlemen, a new yarn store.
One of a major reason I wanted this house is because there was an yarn store within walking distance. Mind you, I never walked there and never really shopped there because I didn't really enjoy being in the shop. And the hours are just in consistent. It is kind of funny I'd rather drive to another shop than go there. Anyway, then that particular store moved away. I was sad, though I never shopped there it was comforting to know that it is there if I need to pick up supply.
I meant to go visit the shop it's new location, but I never did. One day sometime earlier this year, I drove by and it was closed forever. It made me sad. I wanted to have a yarn store that open reasonable hour that is close to the house.
Anyway! I am super excited about this new store. (Mr on the the other hand didnt' seem thrilled and mumbled about something about getting a bigger garage to hold the yarn…) It's nice to have a local yarn store again.
The hours are pretty reasonable, and it seem like a nice store.
I am totally going to check it out before I pop into work tomorrow!
I will have a detail review if I do go tomorrow!