Posted by
wendy

| Posted in blog | Posted on 18-12-2007
Destination 3: Dijon
Yes, that Dijon! It's the birth place of the Dijon mustard.
By the time we got to this leg of the trip, we are all getting really tired of hanging out with each other. I find myself starting to miss the Mr.
I also realized, it's one thing to be friends with someone but quite another traveling with them. When you travel, you are basically hanging out with them 24/7.
Back to Dijon. Dijon is about 3 or 4 hours away from Paris in Burgundy. Stacy had rented this awesome van (a van that's more like a bus!). We took off early and drove to Dijon.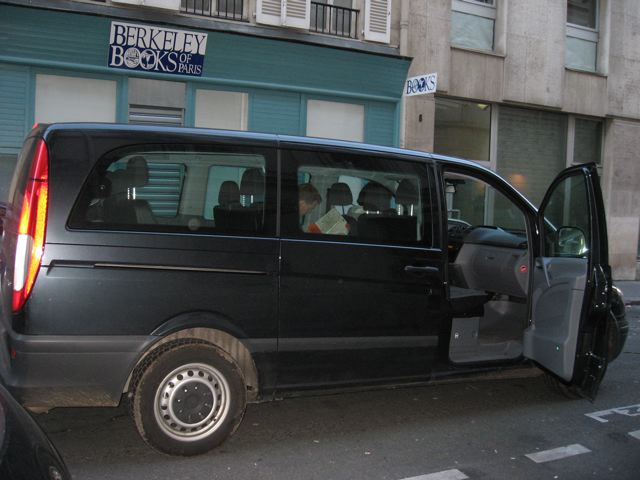 I really enjoyed the trip. The country side is quite beautiful. I think I was also glad to be getting away from the city for a while.
We had grand plans, a little wine testing, a little muster factory touring, and see the sights of Dijon. Well, we did 2 out of 3 which was pretty amazing. The factory tour was closed by the time we got there so we had to stick with the wine testing and see the sigtes of Dijon. Marianne, Joe D's friend, did most of the arranging. So going in, I had no idea what we were going to do.
Marianne took us to see her parents in law's house. It's gorgeous. It's next to a street that looks kind of industrial, but when you drive into the little gate, it's like a cute little cottage. It's like a picture out of one of those sunset magainze looking house. I always feel strange taking picture of people's house without them knowing, so I didn't take a lot of pictures.
Their garden looks beautiful, even with the ladder in the middle.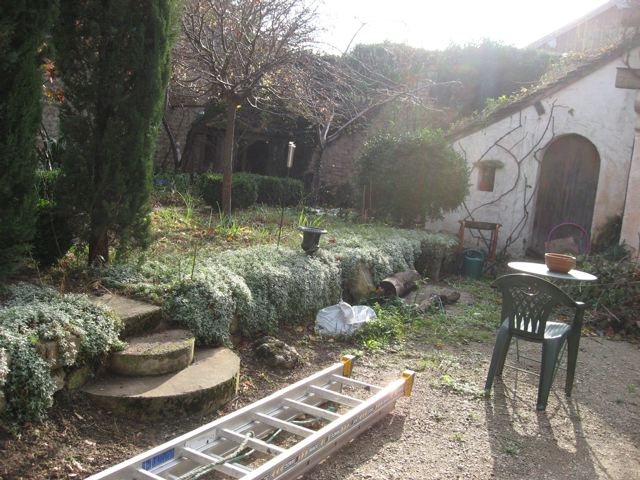 Then it's off the Hospice we go. Hospice is one of those name everyone know. But I never thought about where it came from. It was nice to able to see the first real thing.
Burgundy region is famous for it's pretty roofs.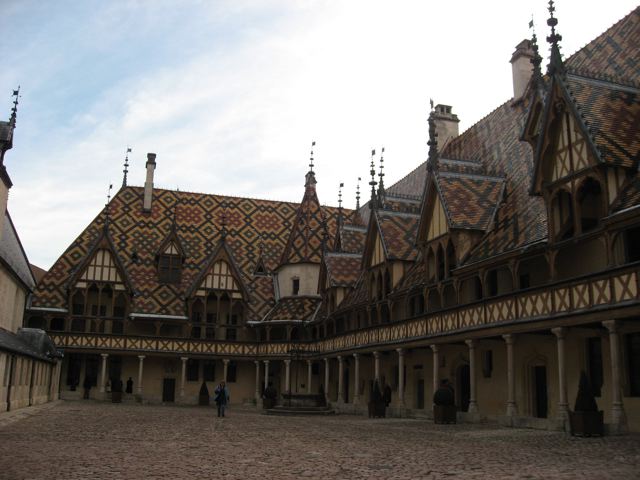 They have all sorts of awesome instruments that one can use to cure illnesses. I am not sure what they were curing using these tools, but I am pretty sure I would not like being the subject of these cures.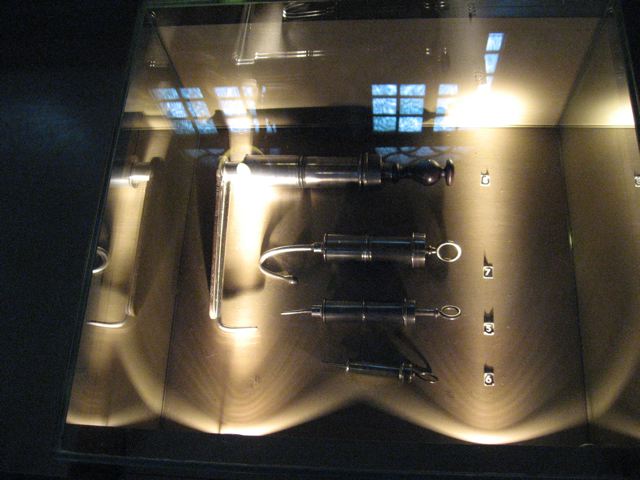 And of course the hospital has a church in it, and when there's a church, there is, you guessed it, RELICS!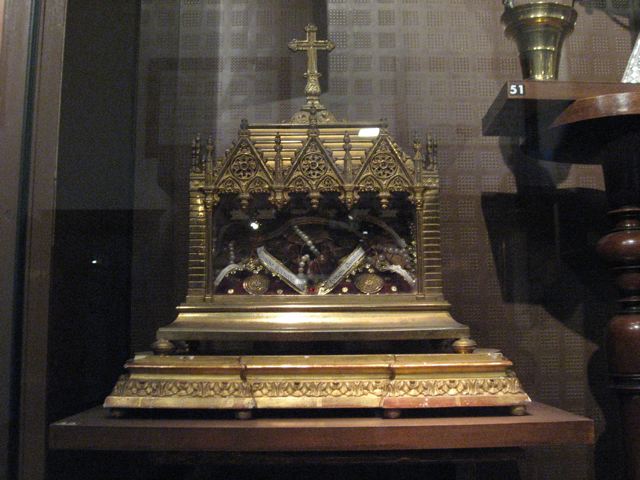 Then we went to the winery. It was super nice, you walk to caves with tons and tons of wine sitting there. It's a real wine celler so these wine are not display wine. It's quite different than Napa. It seem less Disneyland like than Napa.
As we walk by the old dusty wines, we saw some wine graffiti. The dust was quite heavy on these bottles.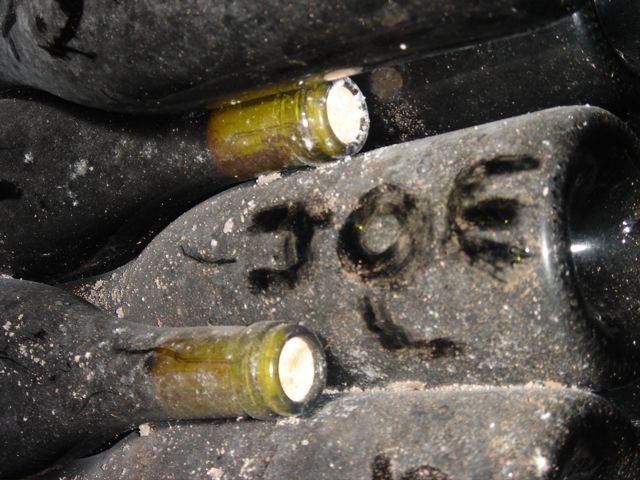 The next day, we took a walk around town.
This is the famous Dijon Owl. If you touch it and make a wish, your wish will come true. The owl seem to have granted a lot of wishes!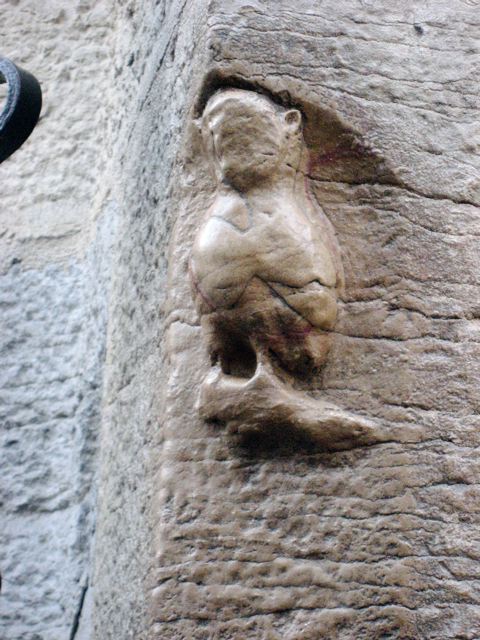 This is one of my favorite photos from city center Dijon.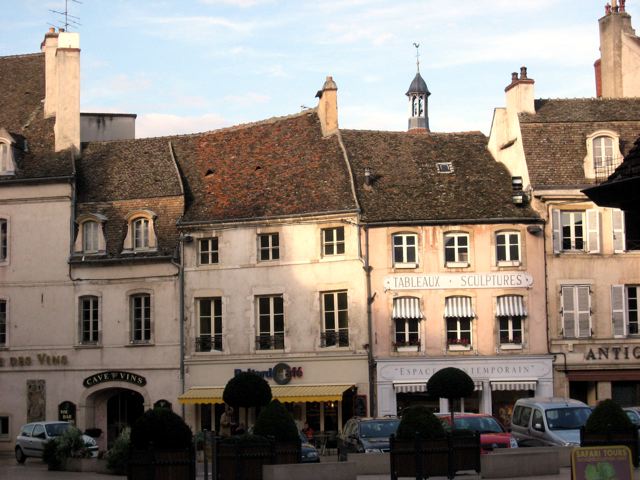 Before we went back to Paris, we met up with our tour guides for one last time. We all thought Francois and his brother (the 2 guys at the end of the table) were mighty cute.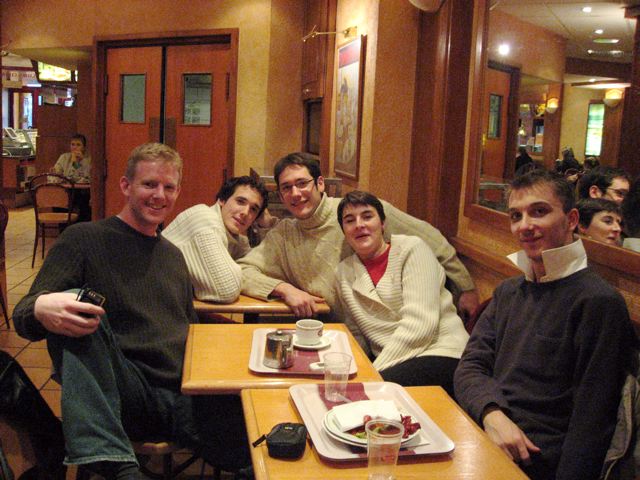 It was a fun fun side trip. It was definitely more fun when you know people from the city you are visiting.
On the way back from Dijon to go to the airport, we decided to go get some food. The brother and I went into a kabab place and we tried to order. They just told us they didn't speak English and are not willing to like help us order. That was weird. For the most part, peopple still try to help you out even though there's the communication gap. So we just went to antoher place.
Next time, meeting with the Mr in Morocco!