Posted by
wendy

| Posted in blog, travel | Posted on 16-12-2007
Previously on Euro Trip 2006.
Bid goodbye to the Mr, and off Prague for some fun and beer. For full recap, please click here.
Destination 2: Paris!
We checked into the hotel and proceeded to go to the ATM to get some Euros. This is when I discovered I lost my ATM some where on the way out from Prague airport to Paris.
Not so bad you would think, except, Stacy's ATM expired so she couldn't get money and she didn't know pin of her credit card to get cash. I was fronting her cash in Prague.
But that leave Joe D and the brother right? Well, Joe D lost his wallet in the Prague airport. All the sudden the trip took a bit of a downward spiral. The brother yelled at all of us for being stupid and have to give us all cash. I guess it's kind of funny, we would all ask him for money like children asking for allowances.
That's not the worse of it. I had to make the dreaded call to Ireland to tell the Mr. that the ATM card need to be canceled. The Mr was not pleased. Don't blame him really, that means he can't get money in Ireland and will have to count on the largess of his family. I am sure he didn't want to be asking his parents for allowance either. So he decided not to cancel the card, but watch the transactions instead. It was ok, I think the card was just lost but not stolen.
One thing I noticed about Paris was that people spoke very little English. This is like totally different than Prague. So the brother and I went to the store to get a phone card. Gawd, that was traumatic. I keep saying Ireland, and she keep handing us card for Asia, but it all worked out. She was super friendly to us and was just trying to help.
Joe D, the brother, and I just can't get our act together. I think that annoyed Stacy, because she's a planner. We get up really late and try to just go wherever we want instead of following a list. We end up just splitting up. Stacy went to see the Monet exhibit and the brother and I went to see the Louvre.
Louvre was huge. I really enjoy the room with all the giant statues. Surprisingly it was not crowded at all. The line for the Mona Lisa was super short. I guess they just started not allowing people to take pictures in that particular wing. The guards are very serious about it. I saw them make people delete their digital photos. Wow! I guess they are serious!
Here are some photos from the day.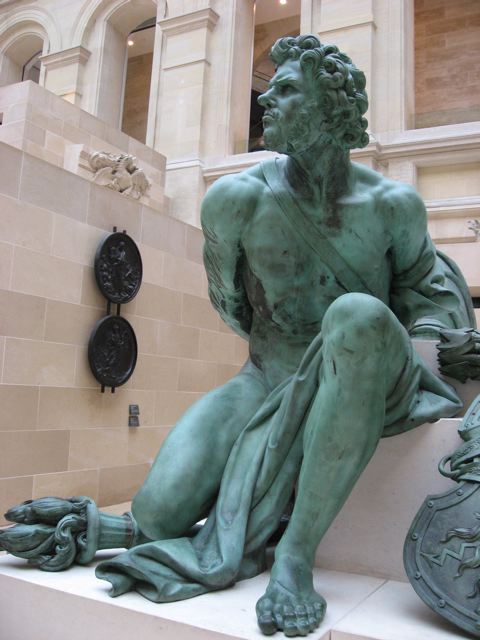 The Side of Winged Victory you don't often see.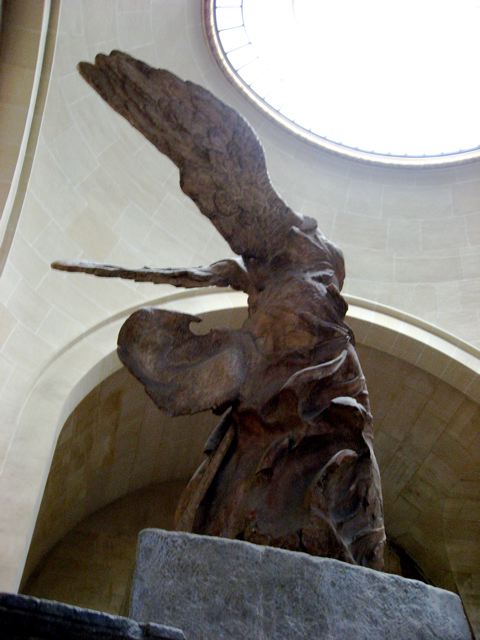 The other places we went to was the Paris Zoo. It's got to be one of the saddest zoo I have ever seen. It was probably because it was getting late and the animals are in the barns or what not. I enjoy our train ride all the way out to the suburbs of Paris. They had exotic cats as shown below.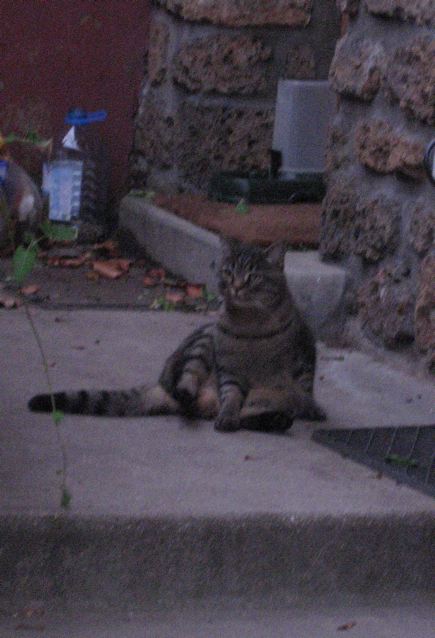 I saw a lot of relics in Paris! I have always been fascinated by the notion of relics. I have always wanted to do a tour of Europe and see all the relics. This is a good first step. The relics are encased in such beautiful boxes. The Mr. think they are creepy but I think they are beautiful!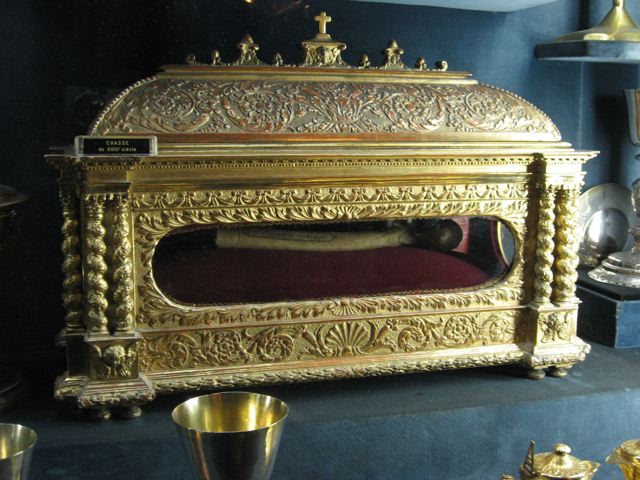 We also saw a circus. But didn't get a chance to go because we were on our way to meet up with Stacy to go out for a nice meal.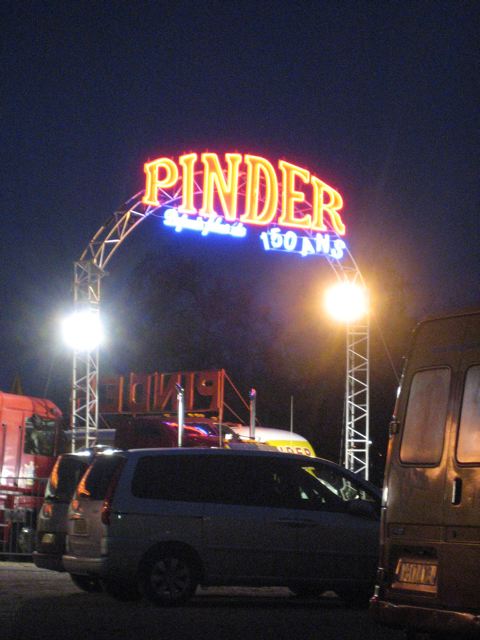 We met up with Stacy at the Eiffle toware as it was being lit up. It was gorgeous!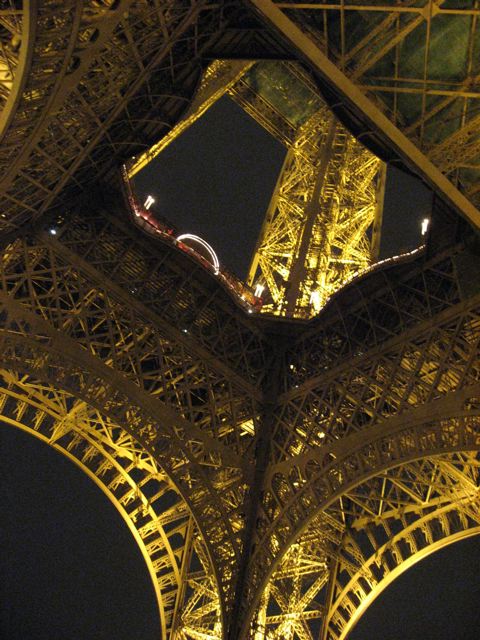 Oh yes, the high light of the trip! As we were going back to the hotel from the Lourve, I saw this at the store by the metro.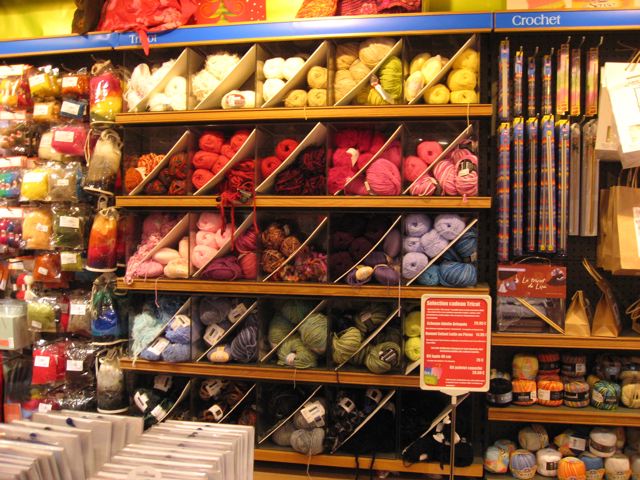 Though Paris was really nice, I didn't enjoy it as much as I thought I would. Maybe it's because I lost my ATM card, or maybe the Mr was not there with me. I much preferred Prague. Also the sticker shock of everything from Prauge to Paris was huge.