Posted by
wendy

| Posted in knit | Posted on 27-11-2007
I have finally caught the Clapotis fever.  
I have been meaning to make one for a while (i.e. since 2004 when the pattern first came out), but just never got around to it. I was also a bit afraid of the pattern instructions.
About 2 weeks ago, I saw one at the yarn store, and instantly caught the fever!
This pattern is instant gratification. When I drop the stitches (for you none knitters that's a usually a bad thing), I feel so satisfied. I find my self racing to finish up so I can drop some stitches. (Insane, I know!)
The Clapotises have been done for a while, but I have been lazy finishing it up. I finally got around to it to weave in all the ends. (Not my favorite task, but has to be done!) I have not blocked it yet but I am so excited I have to post it!
Once I finish finish, I'll put up picture of the finished product.As far as what I am going to do with these Clapotis, well, give them away of course! Good thing none of the recipients reads blogs! Phew.
This one is for you Ellen!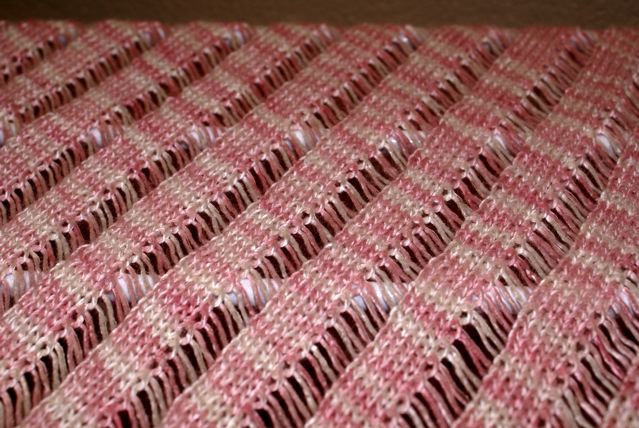 This is for you Ann!