Posted by
wendy

| Posted in expat life | Posted on 17-02-2015
The nice nurse took away my bracelet this morning.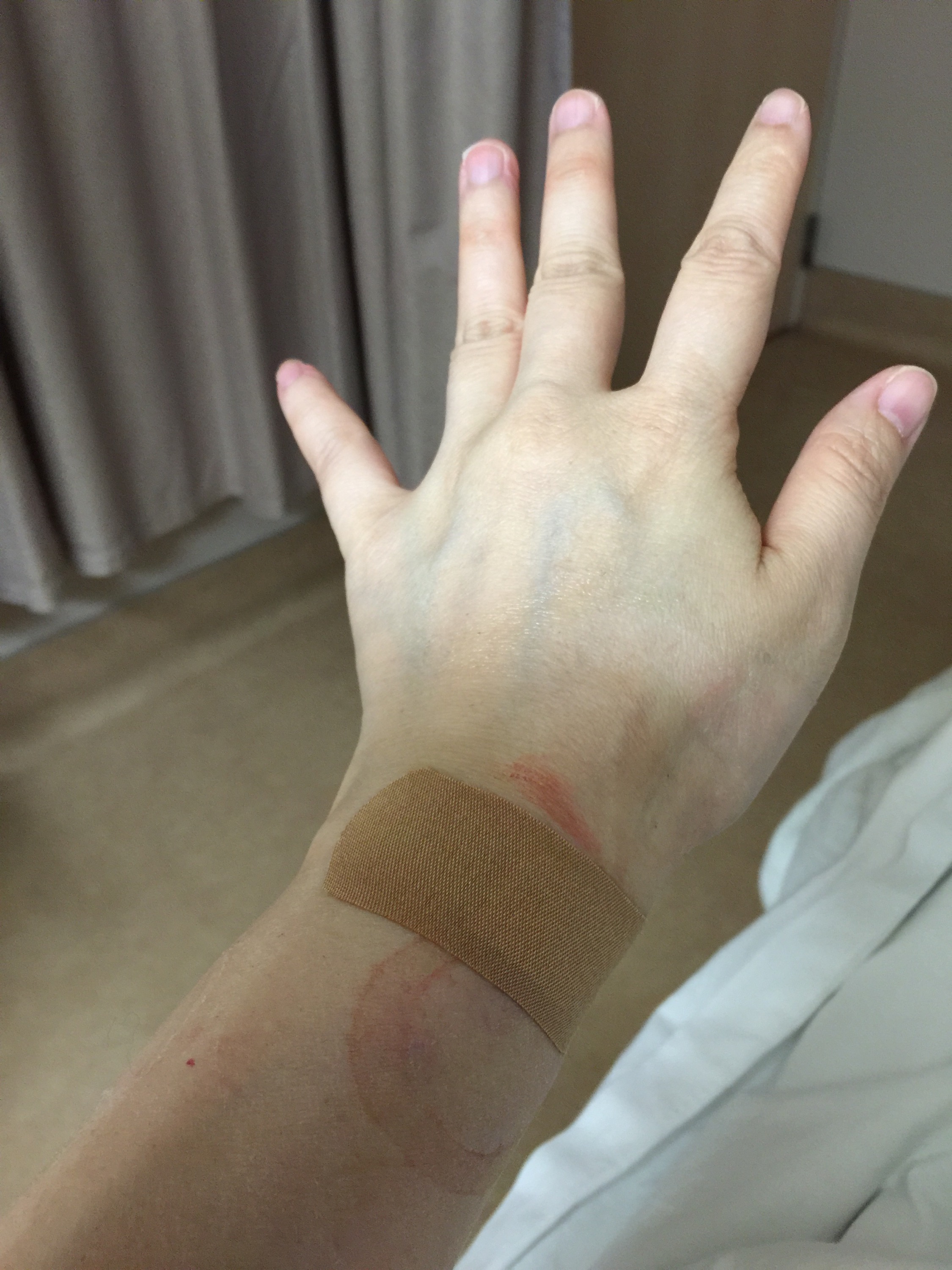 Made me a bit sad but now I can move my hand! Whohoo!
I love my new phone! I was able to watch HBO go and xfinity tv on it. I re watched Blade last night and it was great! Didn't seem dated at all. This is my kind of vampire movie. Love the fact they didn't make it into a love story. And Stephen Droff is super dreamy.
And I actually got some sleep!