Posted by
wendy

| Posted in blog | Posted on 05-07-2008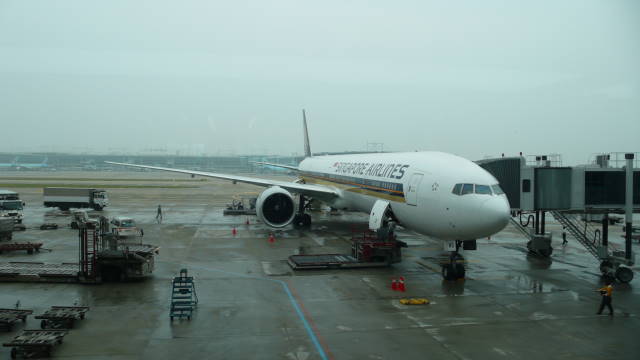 We made it!
Our flight was way early (1 hr early). We ran into Mr on the baggage claim. He didn't even had to wait for us to arrive. Joe spotted him coming down the escalator. Good thing too because I was not looking froward to lugging my suit case around.
The trip was pretty uneventful. Joe and I took photo every 30 minutes on the flight in hope to get the GPS to capture our rout, but I forgot to turn it on. So I have photo of us every 30 minutes without any GPS data! Oops.
Singapore Airline was totally better than I remembered! They had on demand tv and the screen is as big as my laptop (12 inches…) The only glitch was that I was playing with the Rough Guide and the terminal got stuck. I had to get the staff to reset it. The movie selection was pretty good, in a way that's kind of bad because it makes you want to watch the movie instead of sleeping.
Our hotel is pretty cool as well. It's a suite with a living room, 1 master, 1 regular bedroom and full on kitchen and a laundry room! It exceeded my expectation.
First impression of Korea was that it's very pretty. The country side is very green.  So far so good!
I am pretty tired but I am ready to head out to see some nightlife in Isodong!