Posted by
wendy

| Posted in travel | Posted on 17-02-2008
Previously on Euro Trip 2006 part 3, we were in Dijon drinking wine and snacking on  most delicious chocolate croissant and sad to be leaving to go on our last destination Morocco.
By this time, some of the party member are getting tired of each other. We have spent time none stop with each other for a week now.  And I was kind of starting to miss the Mister.
Anyway, we arrived in Morocco in the dead of night.  The Mister was waiting for us at the airport.  We got in this van and he drove us to the Medina, and well, it was kind of scary.  He took us down to this long narrow alley way and I was not quite sure what to expect.  We booked this Riad sight on seen. But we were pleasantly surprised when we saw the riad. It was gorgeous. The housekeeper had refreshment for us.
The place was gorgeous.  It had a open roof! We ran around taking pictures.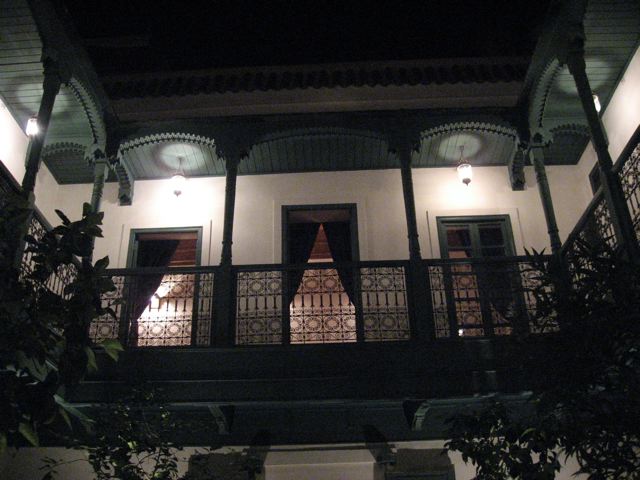 The 2nd floor.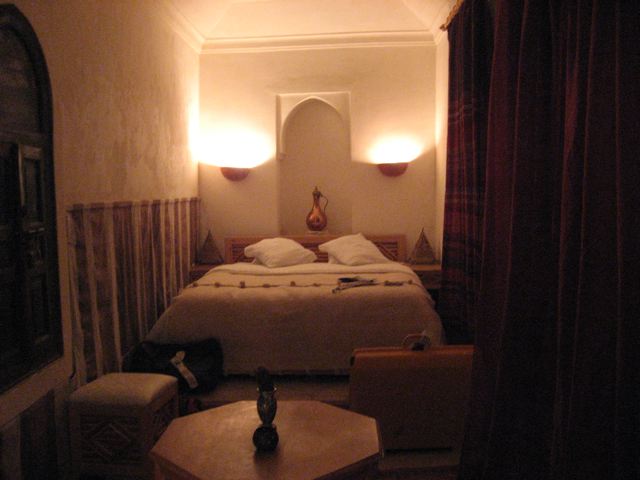 Our Room.
We were all pretty tired.  But the next day, we got up and start to explorer around the house.
We found sound outdoor showers on the top floor! And naturally, we have to take picture of Joe taking an 'air shower'.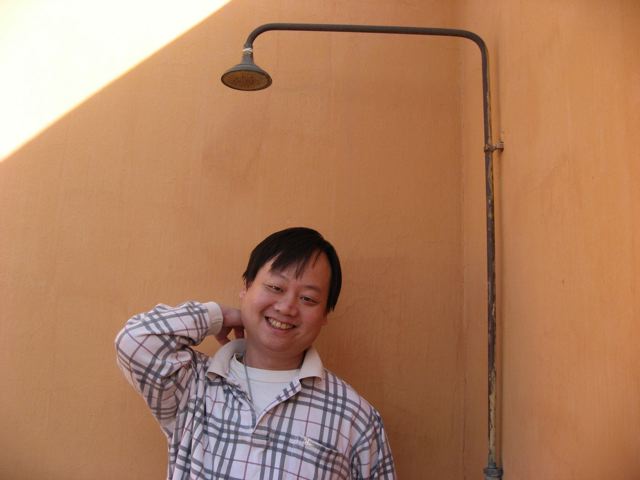 We decided to take it easy and walk down to the town square (it's been like a year I can't remember the name of it, if you know leave a comment.)
We saw lots of interesting things on the way to the square.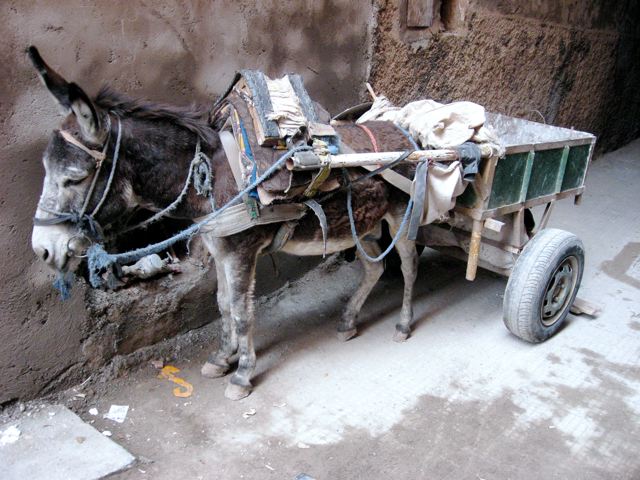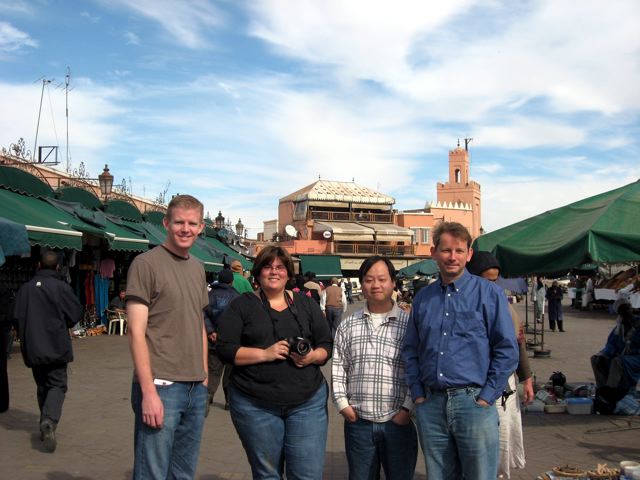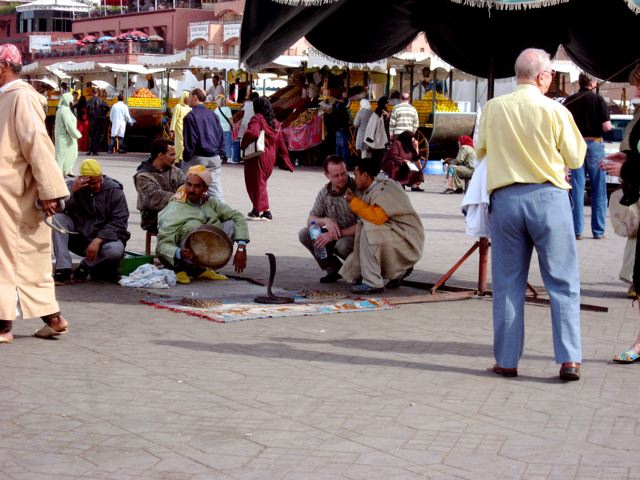 I have more to say about Morocco but I am getting quite tired.  I'll pick this up some other time!