Usually, this is how I make brown bread.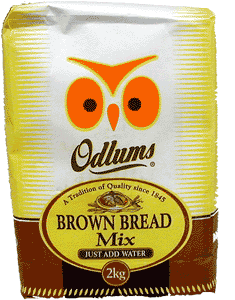 Add water and mix, 45 minute later you have brown bread, how easy can it get! The Mr likes it and he's the biggest consumer of brown bread in this house.
When I was in Ireland last year, I saw Karen make brown bread. It didn't come of the package and it was so tasty. Got me thinking about making my own brown bread.
So I looked around the internet and found the following recipe.
Brown Bread
2 cups of white flour
2 cups whole wheat flour
1 teaspoon salt
1 Tablespoon baking powder
1 teaspoon baking soda
1/4 cup sugar
1/2 cup butter
1 egg
1 3/4 cup buttermilk
Combine flour, salt, powder, soda and sugar. Cut in butter. Add egg to buttermilk and beat lightly. Gradually add milk mixture to dry ingredients. Form into two round loaves on a greased cookie sheet. Dough is very sticky, so you may want to use a little extra flour for this. Bake at 375 for 40 minutes.
I drafted the Mr into making the dough and now it's in the oven backing. (As I am typing this post in fact.)
While the bread is in the oven, I decided to look up brown bread on the internet.
Did you know, Amazon sells brown bread mix? I have to get some of those. Even though I don't really know the brand mix.
In addition, some brown breads come in a can! I like how it recommended Scrapple to go with your Brown Bread in a can. I have never had Scrapple before, I heard it's delicious!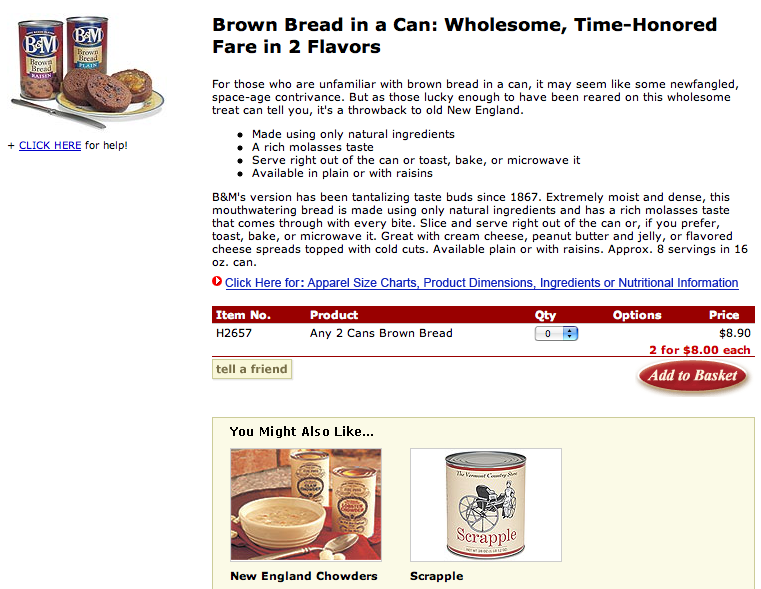 While Ann, sister in law 2, was here, she would leave butter wrapper around. I thought it was odd, why didn't she just throw it away? I assumed that she want to recycle it.
So as we were mixing the dough, Mr said his grandmother used to keep paper wrapper from butter to grease bread pans and stuff. There still quite a bit of butter on the paper. I never would have thought of that. Now it'll make sense.