Posted by
wendy

| Posted in blog | Posted on 14-10-2007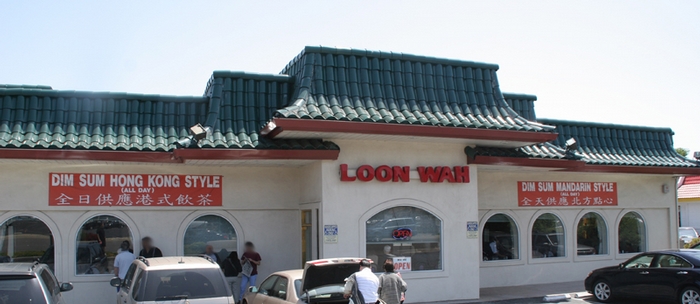 The Mister doesn't like Dimsum or Chinese for breakfast. It's part of marrying someone that is of a different culture I suppose. Funny thing is, I don't seem to recall he never express this dislike before we got married. Maybe I just didn't listen to him.
So I was complaning to my brother about the fact that the Mister doesn't like dimsum and lament that I will never eat Dimsum again for breakfast, he suggested we go out for dimsum. Thus, the Dimsum Saturday tradition was set in motion.
The only Dimsum place I know that's pretty good is Loon Wah. I like this place a lot because they have both dimsum and basic Taiwanese breakfast (like Youtiao). I love love Youtiao. It's good freshly fried with a bowl of hot fresh soy milk. Now I am getting hungry again!
I am holding out hope that some day the Mister will join us for Dimsum Saturdays. Eating Dimsum with just 2 people is quite hard, since you can't try out lots of stuff.